One of the best reasons to get an Android phone has always been how customizable it is. You can replace almost any software on your phone, including the keyboard.
Finding the best Android keyboard apps is one of the most important choices on your phone. They will influence the speed and accuracy which you use to communicate, besides keyboards can see everything you type including passwords and other social security numbers. To that end, it's important to have a keyboard you trust and like. Here're the five best android keyboard apps we trust and like the most to help us text, and type up our articles.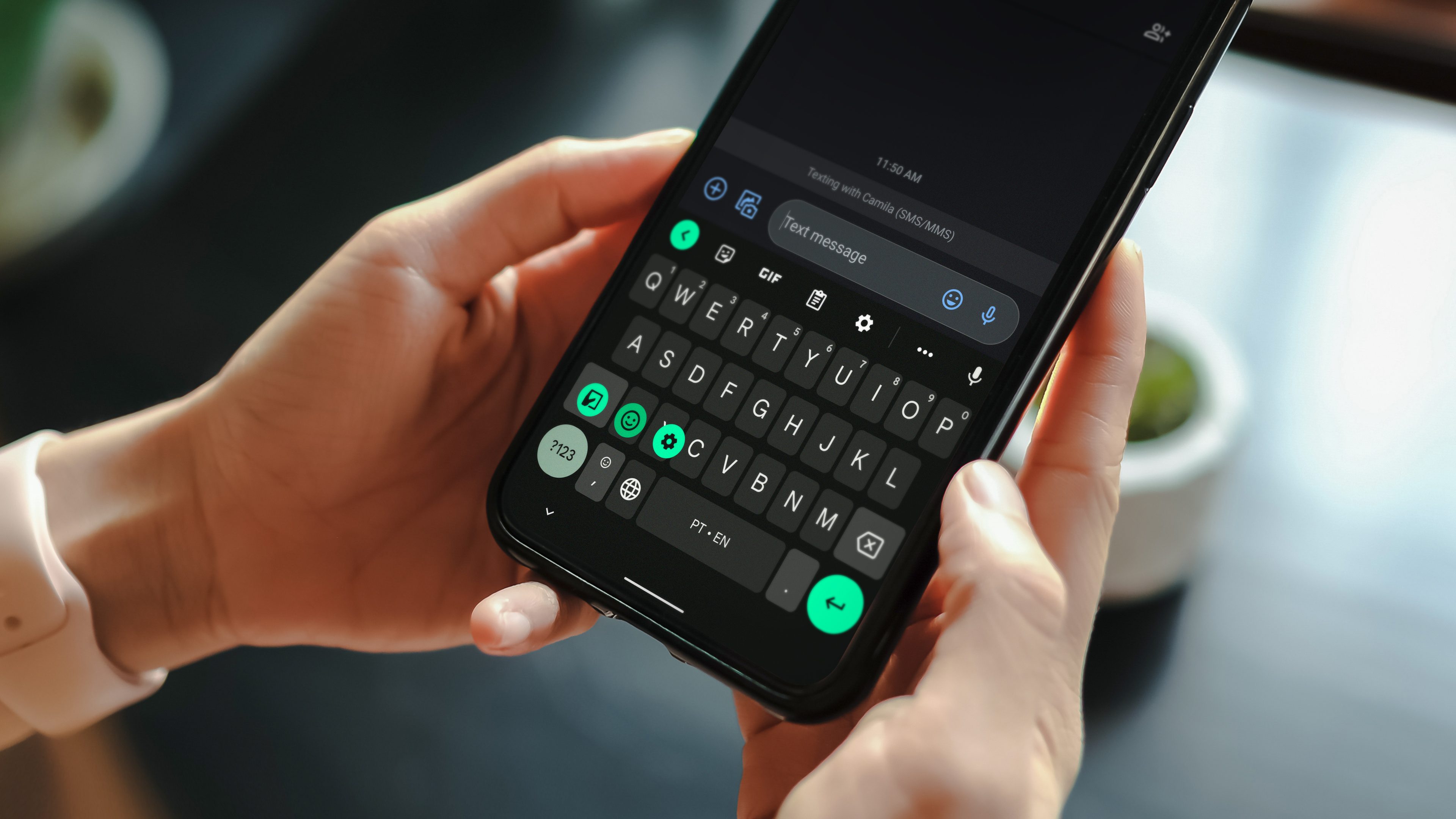 Gboard has been at the top of the Android keyboard mountain – great predictions courtesy of machine learning, easy access to gifs and sticker packs and a dictionary tied to your Google account, so it follows you everywhere.
It added all features that Android users enjoyed from other keyboards and wrapped it all in a quick responsive package. Themes on Gboard aren't as diverse as other keyboards. But you can also make your gifs in Gboard like iOS users have been able to do for a while.
Best of all, Gboard hides no features behind paywalls or ads and is completely free.
It doesn't matter whether you're an English professor, writer, or somebody who writes occasionally, Grammarly Keyboard can come in handy for everyone. Grammarly is a fantastic tool for improving your writing. It keeps track of what you're typing to ensure that your grammar and spelling are correct. While Grammarly's Chrome extension is among our favorites, it's not limited to your desktop. That's right Grammarly has its keyboard app. Hence, you could access Grammarly's writing suggestions anywhere you're typing, say articles or even Facebook posts.
If you ignore most of Gboard's features and don't care about GIFs, Grammarly might be the perfect keyboard for you. Even if you don't have Grammarly Premium, it offers more writing advice than the other apps.
Typewise is another one of those keyboard apps that's been around for a few years. The real power of Typewise is in the unique keyboard layout. The keyboard is laid out in a honeycomb pattern that will be very off-putting when you activate it for the first time.
Typewise requires a couple of weeks at minimum to use effectively. Until then, you'll be making a lot of typos. However, if you stick with this unique option, Typewise claims that you'll end up typing up to 33% faster and will make up to 4x fewer typos. You may also find this to be the most comfortable keyboard you've ever used. With privacy in mind, the keyboard offers a 100% offline mode so you won't have to worry about your typing being a keylogger on some random server somewhere.
If you get annoyed by constant autocorrections, why not try out Microsoft's Swiftkey keyboard? It's difficult to find a third-party keyboard that doesn't have auto-correction, SwiftKey is one of the best. It's designed to learn how you type, and it picks up slang also nicknames. It takes some time to get it up to speed, but if you constantly deny autocorrecting suggestions, it might be the perfect solution. Plus, if you sign in with a Microsoft account, your settings and preferences will be saved and can be synced across whatever devices you own and use SwiftKey with.
Beyond this, Swiftkey has Emoji and GIF search, multiple keyboard themes and support for more than 700 languages. However, its translation tools aren't as powerful as Gboard's, but it's still an outstanding option. SwiftKey used to be a paid keyboard, it has been completely free for years now. Microsoft has done a lot to keep this amongst the best Android keyboard apps.
This keyboard app with more than 10,000 themes including dynamic themes and custom backgrounds and also a large set of emojis and stickers, giving users the ability to save favorites to a custom emoji keyboard. Personalized layouts and speedy swipe typing are also on hand. It's next to impossible for you to not find at least a few themes that you'll want to take advantage of.
Unlike many keyboards, it makes it possible for you to create a "cartoon avatar" that looks just like you. Currently, there are more than 20 languages to choose from and you can switch between them while using GO Keyboard.