The next generation of Mozilla Firefox web browser, Firefox version 3 milestone, has finally released for beta testing after 2 month delay from initial plan date in September 2007. Firefox 3 Beta 1 is a developer preview release, and it's not a stable software program to use in production environment yet. Firefox 3 which built on the new Gecko 1.9 Web rendering platform that has undergone some major re-architecturing for performance, stability, correctness, and code simplification and sustainability. Another beta or more release candidates are planned in December 2007 and before the expected go live date in early 2008.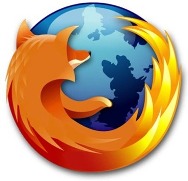 Highlighted features of Firefox 3:
Improved security features such as: better presentation of website identity and security, malware protection, stricter SSL error pages, anti-virus integration in the download manager, and version checking for insecure plugins.
Improved ease of use through: better password management, easier add-on installation, new download manager with resumable downloading, full page zoom, animated tab strip, and better integration with Windows Vista and Mac OS X.
Richer personalization through: one-click bookmarking, smart search bookmark folders, direct typing in location bar searches your history and bookmarks for URLs and page titles, ability to register web applications as protocol handlers, and better customization of download actions for file types.
Improved platform features such as: new graphics and font rendering architecture, major changes to the HTML rendering engine to provide better CSS, float-, and table layout support, native web page form controls, colour profile management, and offline application support.
Performance improvements such as: better data reliability for user profiles, architectural improvements to speed up page rendering, over 300 memory leak fixes, and a new XPCOM cycle collector to reduce entire classes of leaks.
Download Firefox 3.0b1 builds for Windows, Mac OS X and Linux in over 20 different languages. You can also read the full release notes before installing and using the beta.
Update: New test version Firefox 3 Beta 2.