Looking for beautiful animated screensaver with clock function for your Windows system? Sony and SonicStage have designed and created two beautiful clock style screen savers that not only animated, but also can interactively change the colors, styles, layouts and designs. The screensavers, aptly named Motion Clock and Motion Click Circle, allows you to display digital or analog clock in unique style on your LCD monitor with sound when computer idles.
Motion Clock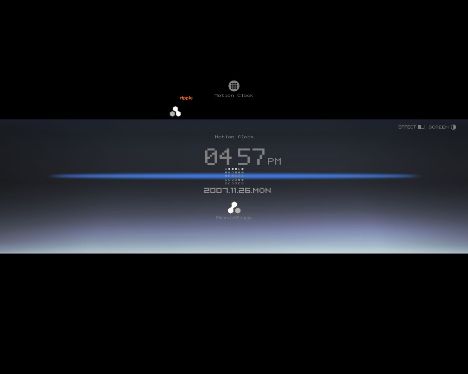 Download MotionClock.zip.
Motion Clock Circle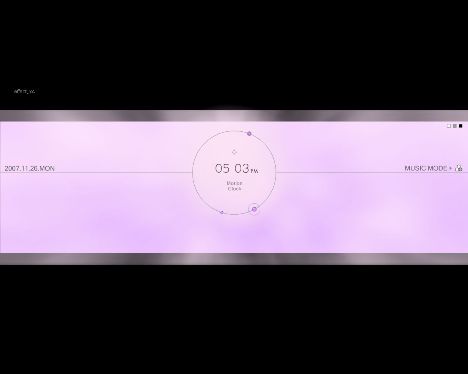 Download MotionClockCircle.zip.
The Flash based screensavers was designed by Sony for VAIO W series (and probably more) of notebook computer. Try moving around your mouse or click on the "Screen" button or 3 boxes button at the top right corner to change the colors and styles. Note that mouse effect won't work if you set the screen saver to exit on mouse move or mouse click in the config.
To install the MotionClock and MotionClockCircle screensaver in Windows operating system, right click on the setup executable, and click on "Run as Administrator".