Grand Theft Auto V, or just GTAV, is a very popular and highly acclaimed action-adventure game developed by Rockstar North and published by Rockstar Games in 2013. Roam around the fictional state of San Andreas, based on Southern California, and fictional city of Los Santos, based on Los Angeles, fictional Blaine county and their countryside, the game can be played either in single player mode or online multiplayer mode.
The single-player story follows three criminals and their efforts to commit heists to survive while under pressure from a government agency and powerful crime figures. Single-player game is played from either a third-person or first-person perspective, switching between three lead protagonists (a young street hustler, a retired bank robber and a terrifying psychopath), and navigating the world on foot or by vehicle. Meanwhile, Grand Theft Auto Online, the game's online multiplayer mode, lets up to 30 players engage in a variety of different cooperative and competitive game modes.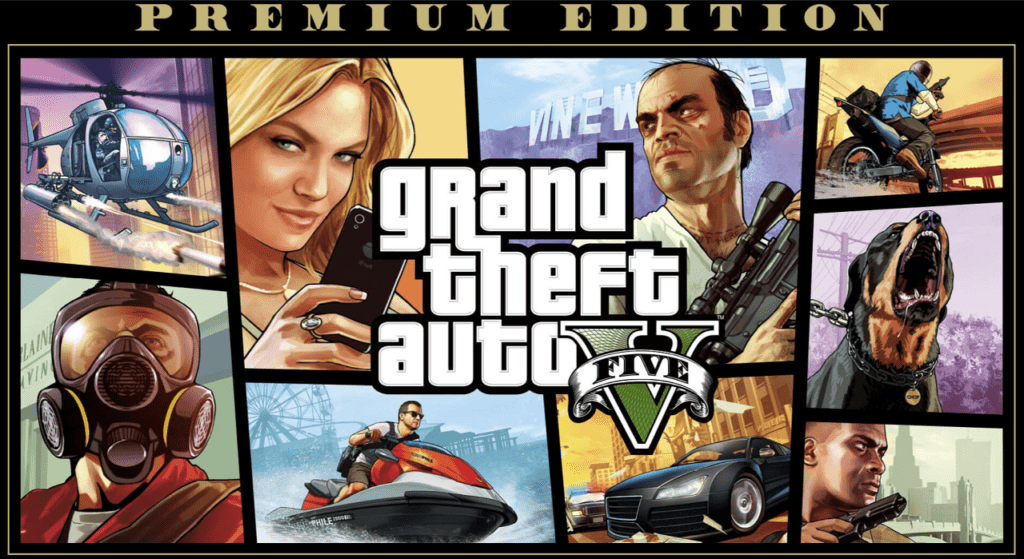 If you haven't owned the GTA V, Epic Games is giving away Grand Theft Auto V: Premium Edition, entirely free. The Grand Theft Auto V: Premium Edition includes the following contents:
Complete GTAV story.
Grand Theft Auto Online.
All existing gameplay upgrades and content including The Doomsday Heist, Gunrunning, Smuggler's Run, Bikers and more.
Criminal Enterprise Starter Pack, the fastest way to jump start your criminal empire in GTA Online.
$1,000,000 bonus cash in GTA Online included as part of the Criminal Enterprise Starter Pack (only available to first-time Starter Pack owners and may take up to 7-10 days after the player's first session in GTA Online to be reflected in in-game User Account).
Irresistible good deal? It is. The game normally costs $29.99. So grab the the free full game of Grand Theft Auto V: Premium Edition from Epic Games. The free giveaway offer expires on May 21st 2020 at 11:00 PM.
You need an Epic Games account with 2FA enabled to get the Grand Theft Auto V (GTAV): Premium Edition for free. Once you own the game, it's yours to keep and play forever. However, you need to download and install Epic Launcher, and also an account on Rockstar Games Social Club for linking to Epic Games account, and install Rockstar Launcher to play the game.
Last but not least, the game disk space requirement is 90GB. So be warned. If you decide to play GTA V and have access to Twitch Prime, there are some freebies available such as GTA$1,000,000 and free access to Pixel Pete's Arcade property simply by linking your Social Club and Twitch Prime accounts.