H
arry Potter series of novel books often use non-standard font typefaces, often decorated with lightning bolt or star and have a magical look. When you write about Harry Potter on blog, set up Happy Potter fan site, design Harry Porter creatives, images, illustrations, crafts or simply just want to write a mystical and mysterious message using the same style of characters and letters with the one shown on the released books, you have to download and install extra HP fonts. Here's a few popular Happy Potter fonts that created by fans available for free download and use, so you no need a font generator or maker to create one yourself.
Lumos

A popular Harry Potter freeware font based on probably promotional cover of US edition HP7. The actual font used on the cover is actually Ablefont by Marcus Burlile, but both of them are pretty similar anyway. Lumos only supports capital letter. Download Lumos font for Windows: lumos.zip and Lumos font for Mac: lumos.sit (no longer available – Mac OS X now supports TTF fonts).
Parseltongue

Created based on the serpent font typeface used on Harry Potter and Chamber of Secrets novel cover, and released on 2001. Parseltongue is popular and fun headline-type font. All letters are uppercase, but when you type in caps, letters will appear with a flourish (and that includes the serpent 'S'.) Download Parseltongue HP font for Windows: parseltongue.zip, and for Mac: parselps.sit (PostScript) or parselttf.sit (TrueType) (no longer available – Mac OS X now supports TTF fonts).
Harry P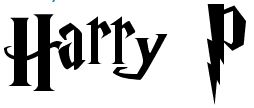 Harry P is a Harry Potter book cover font which is similar to the font used on most of the cover of the United States editions of J.K. Rowling's Harry Potter books. Download for free Harry Potter font for Windows here, or for Mac here.
Milky Way
Download Milky Way font for Mac here or for Windows here.
Starry Night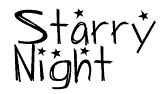 Comes complete character set as well as lots of stars. Download Starry Night here.
Parry Hotter

A donation-ware font. Download Windows TrueType font: parry-hotter.zip or Mac TrueType font: ParryHotter.sit (no longer available – Mac OS X now supports TTF fonts).
ES Potter

Download free ES Potter TrueType font for PC Windows here.
Magical Me (Parry Hotter)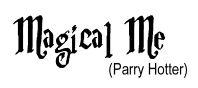 Magical Me is the font which appears on Gilderoy Lockhart's book, Magical Me. This font also includes some characters from the Harry P font. Free Download for Windows PC here.
Moonstar

A wizard looking font. Download free Moonstar font for Windows here.
Magik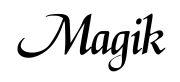 Download Magik font here.
Magdeburg

Download Magdeburg font here.
Hogwarts Wizard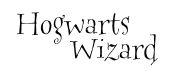 Hogwarts Wizard is a font that intends to mimick the handwriting of a Hogwarts students in Harry Potter epic novel. Download the free Hogwarts Wizard font here.
Hagrid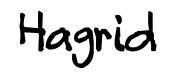 Hagrid font is a font based on Hagrid's handwriting from the Harry Potter series of novel story book. Download Hagrid Harry Potter font here.
Troll Bait

A "Dungeons & Dragons" inspired font, consisting of lettering on iron shields, but works on Harry Porter theme too. Download Windows TrueType: troll-bait.zip or Mac TrueType: trollbait.sit (no longer available – Mac OS X now supports TTF fonts).
Hogwarts Outline

Download Hogwarts Outline Harry Potter font here.
Harry Potter Glasses

Like the glasses of Harry Potter? This is the font for you. Download Harry Potter Glasses font: hpglasses.zip (no longer available).