W
indows Aero Glass, one of the most loved feature in Windows 7, is making a comeback in Windows 10. Themes based on Windows Aero Glass features various animation and transparency effects into the desktop using hardware acceleration. However, much of visual appearance of operating system's user interface elements was replaced with a flatter and solid colored theme based on Metro (Modern) design language in Windows 8 and Windows 8.1, except for taskbar which maintains transparency effect.
Microsoft is bringing back the Aero Glass feature in Windows 10 from Windows 10 Insider Preview Build 10074, and the feature is expected to stay and available in final Windows 10 RTM build.
For Windows 10 Build 10074, Gabe Aul said that:
We've also heard loud in clear that many Windows Insiders want to see Aero Glass from Windows 7 make a comeback. We've been working out how to satisfy this request, and are trying some things out with this build to see how you like them. We're running a little A/B test with this build. 50% of you will normal transparency on the Start menu and taskbar while the other 50% will see a blur effect on the Start menu and taskbar (like frosted glass). If Windows Insiders really like the blur effect, we will add it to more areas and even consider making it the default instead of standard transparency. Which one did you get? Send us feedback about it via the Windows Feedback app!"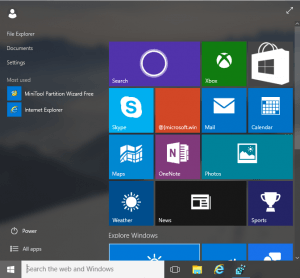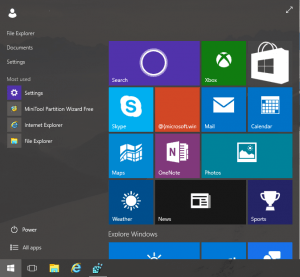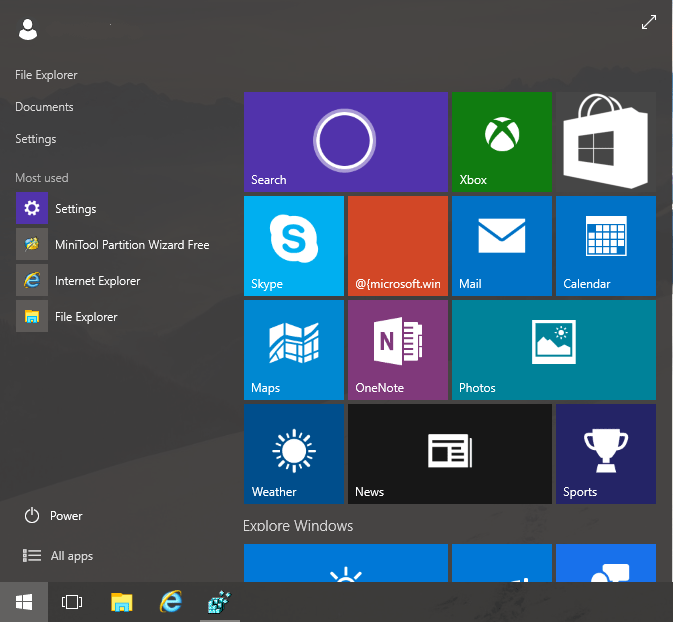 Blur vs Transparent in Windows 10
So, your Windows 10 may have Aero Glass transparency effect or blur (opaque) effect enabled by default, for now. If you prefer the other style, here how's to change the Aero Glass effect, as Microsoft does not yet provide any UI or setting to change the effect applied by Aero Glass:
Open Registry Editor (regedit).
Navigate to the following registry key:

HKEY_CURRENT_USER\SOFTWARE\Microsoft\Windows\CurrentVersion\Themes\Personalize

Change to value data of EnableBlurBehind based on which effect you prefer:

Enable Blur (Disable Transparency): 1
Enable Transparency (Disable Blue): 0

Restart the computer and enjoy.