A
irPlay is a proprietary wireless streaming technology developed by Apple to stream or mirror audio, video, device screens and photos of various iDevices such as iPhone, iPad, iPod touch and MacOS computer onto a AirPlay receiver such as Apple TV, AirPort Express and third-party home entertainment systems, together with related metadata, which in turn send them to a display.
As AirPlay is is a proprietary technology, not many devices and software applications support it. In order to enjoy the conveniences such as AirPlay mirroring that projects the display of iDevice to a big screen, users would probably require to own an Apple TV. However, not many has Apple TV.
If you belong to the group which does not have a Apple TV, here's a few alternatives which you can make use AirPlay technology to stream media or mirror the screen to a computer or TV. Note that in most of the case, if you wan to AirPlay to a TV big screen, you need to connect the device or computer which the AirPlay receiver is running to TV or display via HDMI or VGA cable.
Method 1: rPlay AirPlay Receiver on Raspberry Pi
If you have a Raspberry Pi up and running (installed with Raspbian OS), you can turn it into a AirPlay receiver, by using rPlay. By connecting Raspberry Pi to TV, effectively you can AirPlay to TV without Apply TV.
To install rPlay, enter the following commands to install prerequisites and rPlay:
sudo apt-get install libao-dev avahi-utils libavahi-compat-libdnssd-dev libva-dev youtube-dl
wget -O rplay-1.0.1-armhf.deb http://www.vmlite.com/rplay/rplay-1.0.1-armhf.deb
sudo dpkg -i rplay-1.0.1-armhf.deb
rPlay is installed and configured to automatically on boot. Then, open a web browser (could be on Raspberry Pi or any other computer), and visit the following URL:
http://<IP address of Raspberry Pi>:7100/admin
Note
If you're browsing on Raspberry Pi, just visit the "http://localhost:7100/admin" (without quotes).
Login with the username and password of admin, and then scroll down to the end of the page and enter the license key as S1377T8072I7798N4133R.
Method 2: OSMC on Raspberry Pi
OSMC (Open Source Media Center), previously known as Raspmc, is a free and open source media player based on Kodi, previously known as XBMC Media Center. Once you installed OSMC on Raspberry Pi, enable the AirPlay receiver by going to System -> Network, and enable either the Allow XBMC to receive AirPlay content or Enable AirPlay "Videos" and Pictures" support; or in newer version, Settings -> Services -> Airplay, and toggle Enable Airplay support to on.
Unfortunately, OSMC, like Kodi, does not support AirPlay mirroring and streaming of DRM contents such as Netflix. In iOS 9 or newer, it only supports audio steaming, without video and pictures support.
Method 3: Kodi
Kodi, previously known as XMBC Media Center, can act at AirPlay receiver, similar to OSMC which based on it, to allow any device to broadcast to it. Once you installed Kodi, enable the AirPlay receiver by going to System -> Network, and enable either the Allow XBMC to receive AirPlay content or Enable AirPlay "Videos" and Pictures" support; or in newer version, Settings -> Services -> Airplay, and toggle Enable Airplay support to on.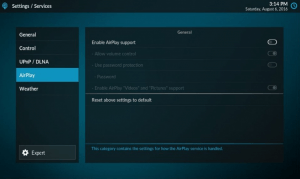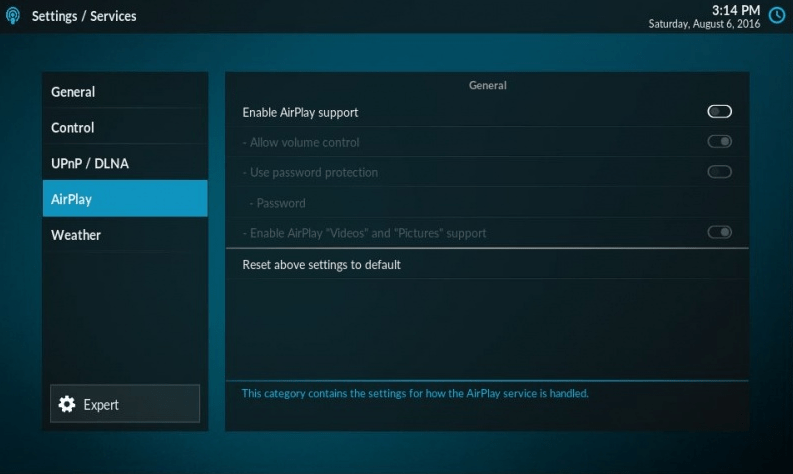 Like OSMC, the AirPlay support in Kodi is limited. It only accepts audio for iOS 9 or newer. Even though it can receive audio, video and pictures in iOS 8 or older, DRM-based videos from iTunes Store or Netflix won't play. In addition, AirPlay mirroring which duplicates the device's screen is not supported.
Kodi is available for most major operating systems, including Android, which allows you to install it onto an HDMI-based Android stick that can connect to TV directly.
Method 4: LonelyScreen
LonelyScreen is a AirPlay receiver for Windows and MacOS (including Sierra, El Capitan, Yosemite, Mavericks, Mountain Lion, and Lion), much like an Apple TV running on your desktop. You can cast anything from iPhone or iPad to computer screen, including AirPlay mirroring. LonelyScreen works with iOS 9.1, iOS 9.2, iOS 10 or later, which compatible with iPhone 6, iPhone 6s, iPhone 7 and their Plus variants.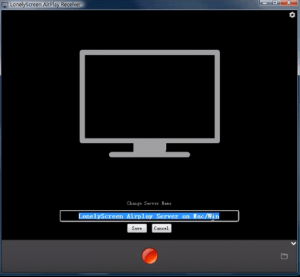 Download LonelyScreen for Windows or Mac.
Method 5: 5KPlayer
5KPlayer is a multi-functional multimedia application that can play 4K, 5K and 1080p HD videos, music, DVD; download videos from YouTubes and more than 300 other sites; and most importantly, comes with AirPlay technology. 5KPlayer can act as an AirPlay Receiver to allow streaming of films, videos and music from iPad Pro, iPhone 7 to Mac or PC. It can also serve as AirPlay Sender to stream media to Apple TV and AirPlay speakers. 5KPlayer also supports AirPlay Mirroring and screen recording.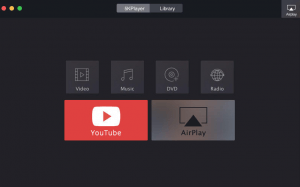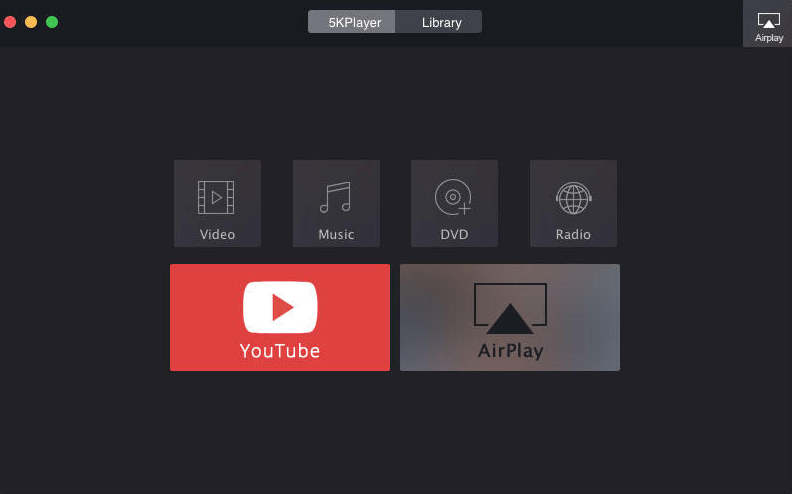 Download 5KPlayer for Windows or Mac. 5KPlayer is free.
Method 6: Shairport4w AirPlay Receiver for PC
Shairport4w is an open source AirPlay Audio-Receiver for Windows PC, or Airtunes emulator. It allows users to stream and play audio content from iPhone, iPad, iPod or iTunes on your PC. Shairport4w now comes with a commercial plug-in (not free) that allows you to save your AirPlay audio stream to disk, and also includes several export Options (supports LAME), Timeshift, track editing and more.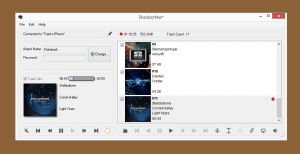 Download Shairport4w from sourceforge.net.
Method 7: Third Party Commercial Software
There are plenty of third-party software applications that can play the role of AirPlay receiver, though most of them has commercial license that is not free. Some does offer free trial period which you can use without charges. Some of the AirPlay replacement software are:
Method 8: Bypass AirPlay and Fallback to Miracast/Intel WiDi/Wi-Fi Direct with Third Party Software
There are plenty of open wireless streaming and mirroring technology available, such as Miracast and Google Cast. Most of these standards are free and readily available and supported by most major TV brands and display/audio devices. In fact, by streaming or mirroring directly via a protocol that is supported natively by the display or audio devices, users no longer requires additional boxes or cables. There are some apps that make use of these standards or proprietary communication protocols to mirror the screen or stream your media contents, here's some of them, though most of them is commercially licensed, i.e. requires purchase of license.