Microsoft Windows 11's release on 5th October 2021 was surprising in some ways since its predecessor was supposed to be its final form, just receiving regular updates to keep up with the times. This is a softer, more rounded Windows, putting the Start menu front and center while doing away with some of the craft cluttering up Windows 10.
Windows 11 is worth it for most people. It comes with a wide range of new features, performance improvements, and design changes. As the latest Windows OS, it usually gets more attention than Windows 10, too. There's not too much risk in upgrading to Windows 11, either. With some planning, you can easily uninstall Windows 11 and go back to Windows 10.
read more: How to check if your PC is compatible with Windows 11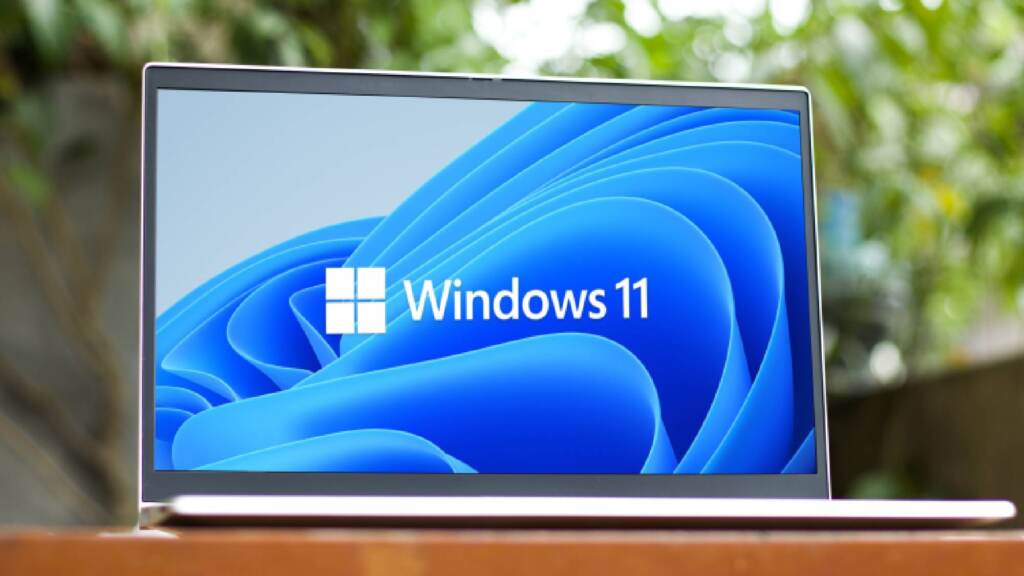 The only thing most of us have to do is decide whether the revamped design of Windows 11 is worth upgrading. Let's begin with it!
PRICE AND AVAILABILITY
Windows 11 launched on 5th October 2021
Upgrading to Windows 11 from Windows 10 is free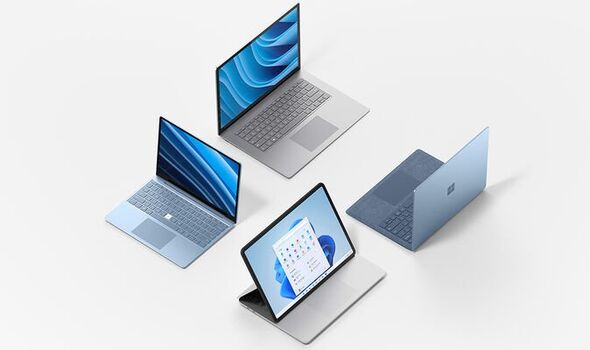 The upgrade arrives in two versions; Home or Pro. The Pro version has featured mainly aimed at business users, but home users may like the fact that you can encrypt your hard drive with a tougher encryption level for better security. However, most regular users won't be missing out if they go with the Home version – every exclusive feature in Windows 11 Pro is tailored for a business, not the home, so if you use a PC for creative work or gaming, or just casual use, there's little need for the Pro version.
SYSTEM REQUIREMENTS
CPU:  1GHz or faster with 2 or more cores on a compatible 64-bit processor or system on a chip (SoC)
RAM:  4GB
Storage:  64GB of larger
System firmware:  UEFI, Secure Boot capable
TPM:  Trusted Platform Module (TPM) version 2.0
Graphics card:  Compatible with DirectX 12 or later with WDDM 2.0 driver
Display:  High definition (720p) display that is greater than 9 inches diagonally, 8 bits per color channel
Internet:  Windows 11 Home edition requires internet connectivity and a Microsoft account to complete device setup on first use. Windows 11 Pro edition does not.
Windows 11 is free for anyone who meets the system requirements set by Microsoft. Windows 11 will warn you if your PC isn't up to snuff.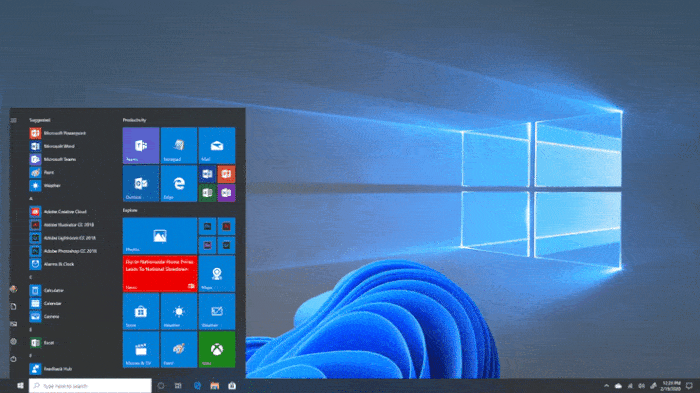 If you want to know how to check your pc is compatible with Windows 11. Read More
NEW DESIGN
Windows 11 looks nicer than Windows 10, out of the box
Microsoft made sure to mention in the June 24 announcement of Windows 11 that the user interface has seen a major redesign, which the company is calling 'Fluent design'. The biggest change you'll notice when upgrading to Windows 11 is when you launch Windows you're still greeted with a taskbar and desktop, but now there are some new buttons on the taskbar and they're all centered in the middle, rather than clustered in the left corner.
Anyway, you can still be setting up the taskbar alignment to the left if you're not used to this design.
MICROSOFT STORE
Another big tentpole of Microsoft Windows 11 is the redesigned Microsoft Store. It's no secret that it has felt a little neglected in Windows 10 recently. But, the new Microsoft Store looks to be a place where apps and even third-party stores can be accessed securely and without fear of malware.
The design of it is simple enough, with a search bar at the top with instant results, alongside three categories to choose from on the sidebar to the left.
For new and novice users it's a great storefront to easily find apps, and it's a credit to Windows 11 as it's going to be a big timesaver for many people, especially those who have got a new PC and want to quickly and easily download essential apps.
While it was announced that Android apps had arrived at some point, which enables users to install apps such as TikTok, Instagram and more.
NEW GAMING FEATURES
Better HDR support for games
Auto HDR for making non-HDR games look better
Likewise, DirectStorage is nice if you have a compatible NVMe SSD
In the past, gaming on Windows has had its fair share of ups and downs, from Games on Windows Live to the barebones Xbox app in Windows 10. But, Microsoft has made sure to make gaming a tentpole of Windows 11, with the Xbox app now built-in and more tightly integrated. There are two new Windows 11 features that game enthusiasts will care about: Auto HDR and DirectStorage.
Auto HDR is a feature that uses machine learning to replicate the effect of high dynamic range lighting in DirectX 11/12 games that lack it. It's hard to describe the difference HDR makes if you haven't seen it yourself, but in essence, lighting looks better thanks to an increase in the spectrum between the lightest and darkest parts of the picture. It works well on the Xbox Series X/S consoles, but less so on Windows 10.
In contrast, DirectStorage is all about cutting down loading times by using some tricks to pipe game data directly to the graphics card, rather than involving the CPU. That should make your games load faster.
There's a good chance you'll see faster game load times on Windows 11.
FINAL VERDICT
Windows 11 refines what's good about Windows 10 without losing too much in the process, and once you learn how everything works, the new operating system is rarely any harder to use. It's more customizable, and new tools like Desktops and Snap Assist give you more granular control over how you divide up your screen and your time.
Most importantly, if you don't like the changes, most of them can be safely ignored or changed back to the way you like them — even the Start button can be slid back into the lower-left corner by clicking a button in the taskbar settings.
If you're still hesitant, there's no reason why you should upgrade to Windows 11 right away. As long as you're on Windows 10, you'll have access to many of Windows 11's key features (like Auto HDR and virtual desktops) as well as critical updates and security patches through 2025. By that point Windows 11 should be in a better place than it is now, and who knows? Maybe we'll be starting to wonder what a Windows 12 might look like.