N
ike + iPod Sport Kit (or Nike plus iPod Sport Kit) is an electronic gear that transforms your iPod nano into a personal workout coach or companion which provides real-time, spoken feedback that alerts you to workout milestones. Nike plus iPod Sport Kit has a wireless sensor for Nike+ shoes and wireless receiver for iPod nano, so for the full functionality and features of Nike + iPod, you will also need a pair of Nike+ shoes which feature a built-in pocket under the insole specially engineered for the Nike + iPod sensor, and of course, an iPod nano. The sensor uses a sensitive accelerometer to measure your activity, then wirelessly transfers this data to the receiver that's plugged into the dock connector on your iPod nano.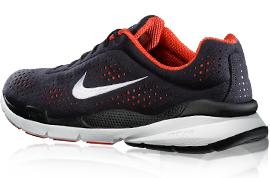 Once the iPod nano is connected with the Nike + iPod receiver and the sensor been put in the Nike+ shoes, the Nike + iPod nano will start to track your running time, distance, pace, and calories burned. If you choose, real-time, spoken feedback can even alert you to milestones throughout your workout, together with your favorite music in play. After the exercise, you can also track your performance on your Mac or PC by synchronizing and transferring the workout data to iTunes and nikeplus.com for your performance history or analyzing, goals setting, sharing or challenge with friends and more. On nikeplus.com, your results are also connected to all runners from all over world, thus you're indirectly in a virtual race online. Nike plus iPod nano Sport Kit works on 1G and 2G of iPod nano.
Video no longer available
Lance Armstrong discusses and demonstrates the new Nike+iPod technology.
Video no longer available
A commercial video clip showing how Nike+iPod works.
TV commercial video ad for iPod plus Nike.
Learn how to use NikePlus in your iPod nano in this Run with your iPod video to set the target distance, time or calories burnout.
Learn how to sync your run with NikePlus.com and iTunes guide.
If you still have no idea on how the Nike+iPod works, here is the getting started video clip for step-by-step tutorial for Mac and Windows PC, in 3 simple steps.
Learn how to set a Goal with NikePlus
Learn how to Learn how to challenge your friends on nikeplus.com
You can also compare your workout data and results with the runners from over the world. This video shows you how.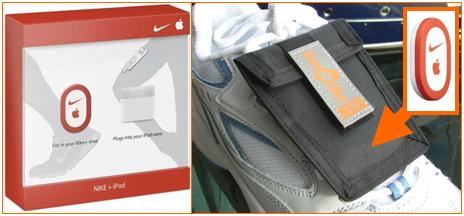 How Nike+iPod sensor or transmitter is stored on the Nike+ shoe
Sports Frog (dead link) reviews Nike + iPod Sports Kit and concludes that "one issue I have with the kit is that I can't use it with my regular iPod. That is going to be a problem for me, because after trying it out a couple of times I have to say I don't know if I can quit this thing. Another problem is the sensor has a battery that can't be recharged so I don't see it lasting very long. I've also heard complaints that the device doesn't offer split times or a heart-rate monitor, but I prefer that it is affordable and simple. I'm going to explore some other options over the next few weeks and try some of the Nike workout music. But overall, I'd say if you have a Nano, it is definitely worth the 30 bucks to grab this gadget."
Video review of NikeplusiPod Sport Kit by shinymedia – Part 1
Video review of Nike+iPod b shinymedia – Part 2
PC Magazine gives Nike + iPod Sport Kit editor's ratings of 4.5 out of 5 with conclusion that "overall, for $29, the Nike + iPod Sport Kit is well worth the price. My only wish for improvement is that the kit came with a little adhesive patch to put over the iPod's Select buttons for easier operation when you're tired and sweaty, though that's also a very easy and inexpensive DIY job. It might also be nice if you could use the Sport Kit with iPods other than the nano—perhaps iPod shuffle and mini versions, since those are both popular exercise companions."
Playlist (dead link) concludes with rating of 4.5 out of 5 that runners and walkers, whether casual or serious, should find a lot to like in the Nike+iPod Sport Kit. Although the package doesn't provide enough data (for example, heart rate or split times) for the most hard-core competitors, it does provide plenty of motivation, enabling you to enjoy your tunes, receive audio feedback with the press of a button, be part of a community, and see how well you're doing—both against yourself and against others. The Nike + iPod Sport Kit is simple but ingenious, easy enough to use for beginning runners and technophobes alike, while reliable enough for even competitive runners.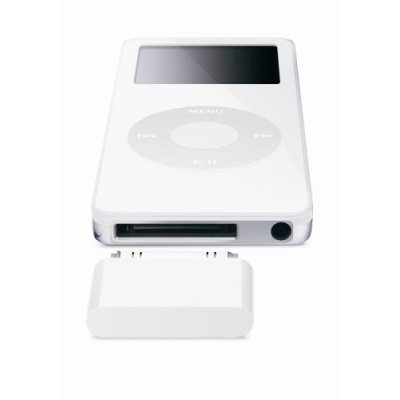 Cnet gives a very good editors' rating of 7.7 out of 10 and concludes that NikePlus is a good workout companion for Nano-using runners, has voice feedback, can measures useful data such as distance traveled and calories burned, and also special Nike + shoes are not a requirement, plus excellent hardware and data integration with Nike + Web site. The sport kit also good for its PowerSong. However, Pedometer battery is not replaceable so you'll eventually need to buy a new Sport Kit, and it's available only for iPod Nano. Overall, maybe it's not the reason to buy a Nano, but the useful Nike + iPod Sport Kit and the data-centered Nike+ Web site will appeal to runners who already own a Nano.
iLounge highly recommended the Apple Computer Nike + iPod Sport Kit with A- rating, and commented that "we're very impressed by what Apple and Nike have accomplished with the Nike+iPod Sport Kit – this is an amazingly well-assembled, turnkey personal exercise tracking solution, at least for runners and walkers, and highly recommended to iLounge readers. Our hope is that both companies follow up this Sport Kit with additional options for other types of athletes, as this has opened our eyes to just how much potential our favorite media player really has when properly accessorized."
Wall Street Journal (dead link) reviews the iPod/Nike fitness device and concludes that the system allows one iPod to be used with multiple Nike + iPod Sport Kits, so a family can share an iPod. Improvements needed in the future to do other things like distinguishing walks from runs, automatically triggering your PowerSong when you slow down or incorporating heart-rate monitoring. But the Nike + iPod Sport Kit is a great first effort. It's easy to understand, and its audible encouragement is helpful.