T
here are still 2065 days countdown to London 2012 Summer Olympics (Games of the XXX Olympiad), which will be held in London, United Kingdom from 27 July to 12 August 2012. Even so, London Organising Committee for the Olympic Games (LOCOG) determines to make London Olympic Games a great, spectacular and memorable Olympics. So even though Beijing 2008 2008 Summer Olympics (Games of the XXIX Olympiad) hasn't even started, LOCOG has launched 'Work in Progress', the London 2012 blog (build on WordPress) at
blog.london2012.com
(no longer available).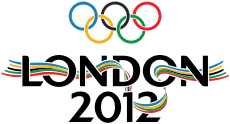 The London 2012 blog, as its title implied, will open up the door on London Olympics 2012 project, and let worldwide audience in general, and UK citizens in particular to know what's the progress of the preparation up to, and what's really going on behind the scenes, told by real people involves in the 2012 Olympics movement.
The current posted stories include video of tunneling activity on the site of Olympic Park, athlete's perspective on the new Aquatics Centre design, and real behind the scenes story with Seb Coe on the recent Royal visit to Greenwich Park where Equestrian events will be hosted. Some regular writers and authors for the Olympics 2012 blog include Sebastian Coe (Chairman), Paul Deighton (Chief Executive), Connie Henry (video blogger), athletes', athletes representatives, and many others from all walks of life.