Rayman Legends which was released in August 2013, is the direct sequel to the Rayman Origins published in 2011, and is the fifth main title in the Rayman series developed and published by Ubisoft. Rayman Legends, also ported to Nintendo Switch with title Rayman Legends Definitive Edition in September 2017, has earned critical acclaim upon release and won several gaming awards.
Rayman Legends' plot takes place a century after the events of Rayman Origins, and continues the style of gameplay from Rayman Origins, where up to four players can play simultaneously to make their way through various levels. Players can collect lums by touching them, defeat enemies, or free captured Teensies. New worlds which can be played in any order could be unlocked by collecting Teensies. New female character Barbara and her sisters are also available for players to control as playable characters after they are rescued from certain stages, alongside with Rayman, Globox and Teensies.
Rayman Legends is available for Microsoft Windows, Xbox 360, PlayStation 3, Wii U, and PlayStation Vita platforms. If you have not owned one for Windows PC, now is your chance to grab a full version of Rayman Legends game for free, thanks to Epic Games' weekly free games giveaway.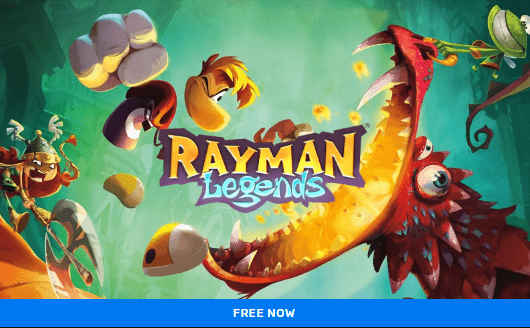 To grab your free licensed copy of Rayman Legends, which usually costs $15.99 to purchase, head to https://www.epicgames.com/store/en-US/product/rayman-legends/home, and get the game while its price shown as free.
The offer expires at 11:59PM of December 6, 2019. Do note that you need a free Epic Games account and download and install Epic Launcher to play the game. With over 100 maps to run, jump and smack your way and leaderboard showing global ranking, Rayman Legends promised to provide hours of entertainment.