B
BC reported on 17th Nov 2005 that "A gadget beloved of tabloid darlings such as Nicole Richie and Paris Hilton, the Sidekick II, has made its way across the pond to the UK.
The Sidekick II that T-Mobile has promoted in the US, Germany and now the UK is made by Japanese electronics giant Sharp. Earlier versions were made by Flextronics.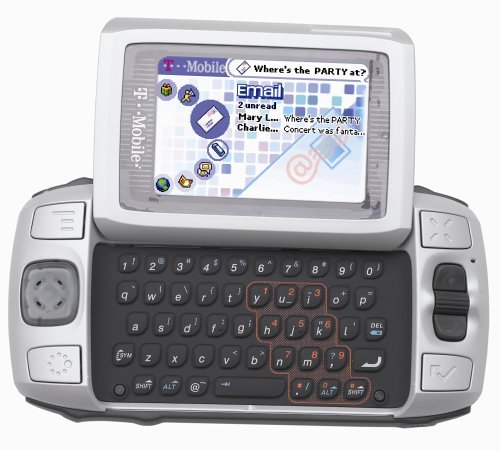 Even the name is T-Mobile's choice. When Danger's gadget was first released it was called the Hiptop.
In the handset software Danger has included hooks into popular online e-mail services, instant messaging networks and every owner gets their own webspace in which to post the pictures they take with the device.
Letting people use existing e-mail accounts stands in contrast to many other smartphones and handsets that force people to use the messaging service of their network provider."
Quick Specs of SideKick II:
Size: 129mm x 66mm x 23mm
Weight: 198g
Talk time: 4.5 hours
Standby time: 2.5 days
Tri-band GSM and GPRS
VGA camera
Memory: 32 MB ROM and 16MB Flash
Onboard: Web browsing, instant messaging, e-mail, multimedia messaging, address book, to do list
Price: Free or £49.99 (depending on price plan) plus £30 per month data deal