When using Skype for Business (SfB or S4B) app (as part of Office 365), the Skype chat window may exhibits strange display issue in that the chat window with another contact or group chat window does not display fully and appears to be cut off at the sides. Text and responses on the left could not be seen, and if you're typing across the screen, you may not able to see what you've typed going into the right side of the typing text box.
The issue of apparent zoom in of Skype chat window is caused by display scaling or text zooming conflict. The problem normally appears if user is making the text bigger feature. As the result, often times you cannot see the responses typed by other parties causing you to miss the chat completely, and the chat window is also missing reply button on incoming instant messages, making Skype unusable.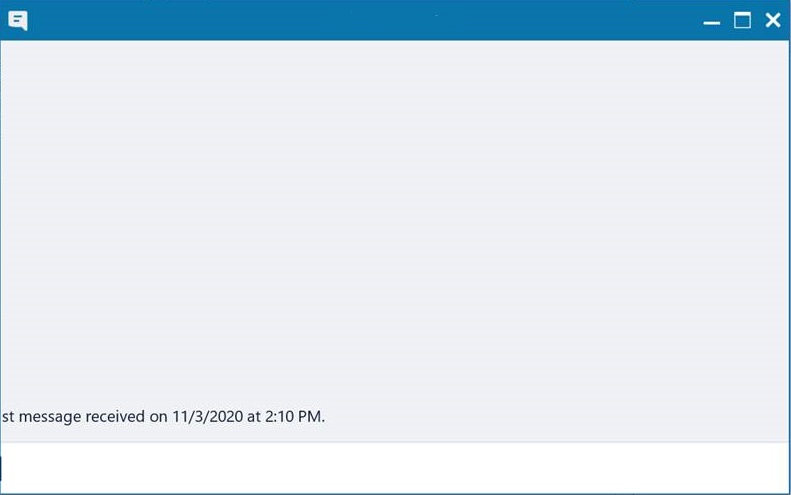 To resolve the erroneous display in Skype chat window , try to reset the text size setting to default (100%).
"Make text bigger" is an ease of access feature that only affect the size of text, i.e. font size. Display DPI setting, which does not cause any issue with Skype, is equivalent to "Make everything bigger" in Ease of Access, which effectively enlarge everything including images and apps.
To change text font size in Windows 10:
Go to Ease of Access -> Display.
Hit Apply.
In earlier versions of Windows 10, or Windows 8.1 and Windows 8, go to Control Panel -> All Control Panel Items or Appearance and Personalization -> Display. Under Change only the text size option, change the value of every options, i.e. Title bars, Menus, Message boxes, Palette titles, Icons, Tooltips, back to default (9).
If you're encountering the similar bug in Windows 7, the similar options named Change the size of text and icons (under Make things on the screen larger of Make the computer easier to see) are available inside Ease of Access Center of Control Panel. Simply change the DPI setting back and forth may fix the issue. However, the main culprit may be Use Windows XP style DPI Scaling, which should be unchecked, in Custom DPI Settings, accessible via Control Panel -> Appearance and Personalization -> Display -> Set custom text size (DPI).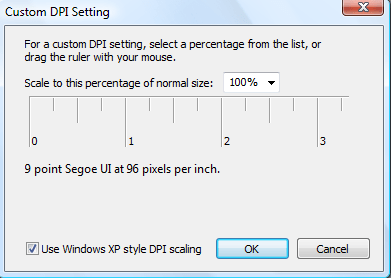 Do note that third-party programs, especially various appearance customizer, font changer, theme modifier, system utilities, system tune-up apps and more, may modify font and text size settings without your knowledge, indirectly causing the bug in Skype for Business app.
When you revert the text size magnifying factor back to 0, the text size will become smaller. However, you can change the display DPI scaling, which change size of text, apps and almost everything bigger. If you unable to do so and must rely on text size only, the only workaround is to target Microsoft Office to install only version 1907 build 11901.20176, version number 16.0.11901.20176. This version is the last version of Skype for Business that works normally under any setting of text font size.