W
indows Vista Service Pack 1 latest build 6001.16633 limited pre-beta release was available for download in .EXE standalone executable format. Microsoft does not provide any guide on how users can apply SP1 update to offline extracted Windows Vista DVD setup files, or slipstream SP1 into Windows Vista RTM DVD ISO image so that the subsequently installed Windows Vista will directly have the service pack. In fact, the slipstream option is not officially supported for stand-alone version of SP1 in this pre-beta executable, and Microsoft will only release slipstream version of Windows Vista SP1 retail media or Volume Licensing DVD after SP1 goes live.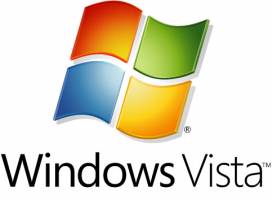 However, a method of repacking an install.wim to make a Windows Vista SP1 integrated media image is possible by using WinBeta SP1 Reverse Integration Guide. The disadvantage of reverse integration method is that it requires a complete install of Windows Vista RTM in order to integrate the service pack. For those who intends to slipstream Windows Vista SP1, this may be the only way to do it as Microsoft does not provide any switches in the .exe executable to allow for simple integration, and Windows Automated Installation Kit (WAIK) are not designed for SP1, which a single executable spinstall.exe consists of 5 CAB files with windows6.0-kb936330-X86.cab been main CAB file, nor vLite integration will work.
According to WinBeta, reverse integration of Vista SP1 works as per guide below:
Install Windows Vista RTM to a secondary partition (not the main boot partition). The primary reason for this is one doesn't want all the boot associated files of that computer related to BCD and boot.ini being part of the final image.
Once in the Out of Box Experience (OOBE) after setup, type Ctrl-Shift-F3 to enter Audit mode. In case you're wondering what/where OOBE is, it is the part after setup where the user is setting up his/her username, password etc.
The system will then reboot into Audit mode and a Sysprep window will pop up. Do not close the Sysprep window.
Run the Windows Vista SP1 installer and let it do its thing.
After the SP1 setup is complete, you'll find yourself back at the main Windows Vista desktop with the Sysprep window open and SP1 will be installed and ready to go. From the Sysprep selection window, select OOBE, Generalize, and to Shut Down the system.
Boot the system into a WinPE disk or another OS install (ie. XP), do NOT boot back into Windows Vista, and run the following imagex command (imagex can be found in WAIK):

imagex /compress maximum /flags "Business" /capture d: c:\install.wim "Windows Vista Business"

where d: is the drive Windows Vista is installed on and c:\install.wim is the location to store the new install.wim. Replace "Business" with whatever edition of Windows Vista you are installing and replace the drive letters with your own.

Once the image has been built, replace the old install.wim in the Windows Vista RTM ISO in \Sources\ with the newly created install.wim using a registered version of UltraISO (Version 8.0 or higher). Save the ISO and you're done.

You can also rebuild the ISO using vLite by extracting the contents of the Windows Vista RTM ISO to a temporary directory, replacing the install.wim and using vLite's Windows Vista Burning/ISO creation features. One can also use vLite to remove unwanted features in Windows Vista SP1 even though vLite was primarily designed/tested on Windows Vista RTM.

It has to be noted that the above method is for a single edition of Windows Vista. If one wanted to integrate SP1 into all the editions of Windows Vista, they would have to follow Steps 1-5 for each edition and use the imagex /append function to build an install.wim that contains all the editions of Windows Vista.
Update: An updated version of this Windows Vista SP1 slipstream guide is located here.
Source (dead link)