T
he price of Windows Vista is expensive, with the retail version of Windows Vista Ultimate is priced at $399, Windows Vista Business at $299, Windows Vista Home Premium for $239 and Windows Vista Home Basic will slash $199 off your pocket. And if you already have legitimate and genuine copy of Windows XP, the upgrade cost to Vista is not cheap either. Upgrades from Windows XP are priced at Windows Vista Ultimate, $259, or can you also purchase Windows Vista Business for $199, buy Windows Vista Home Premium for $159 and Windows Vista Home Basic for less costly $99. But if you own a few computers at home or office, plus a few more laptop or desktop PCs for your family, the total costs and money you pay to migrate or upgrade to Windows Vista will be huge.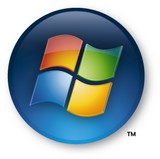 According to ZDNet (link dead), Microsoft plans to offer cheaper version of Windows Vista Home Premium edition for somewhere between $50 to $99 a license, with each licensed copy Windows Vista Ultimate entitles to purchase two additional copies of Vista Home Premium. The can called as "Family Pack" discount or promotion, the customers will have to purchase and own a retail version of Windows Vista Ultimate license, which has a recommended retail price tag (RRP) of $399. OEM version of Vista Ultimate comes preloaded on your branded PC from Dell, HP, Lenovo and so on will not be entitled for this offer.
If you purchase Windows Vista Ultimate, the DVD that you get will contain multiple versions of Vista editions, as part of its Windows Anytime Upgrade marketing plan. So, if you decide to take advantage of the "Family Pack" promotion discount offer, you're able to "unlock" the additional licenses from the DVD using a software serial key or product CD key after paying for the additional copies by credit card.
Update: Windows Vista Family Pack official terms and prices.