S
watch Infinity will surely make gadget lovers stand up. Infinity is a bracelet style digital wristwatch that is not just a watch. Swatch Infinity is also a portable MP3 media player (PMP), digital audio player (DAP), video recorder cum player and can also function as photo album viewer. So expect the watch to have a LCD screen and built-in camera! If Swatch ever releases this concept watch prototype into production, it will be major milestone for watch industry, following the footstep of mobile phone that adds as many functionality into one body.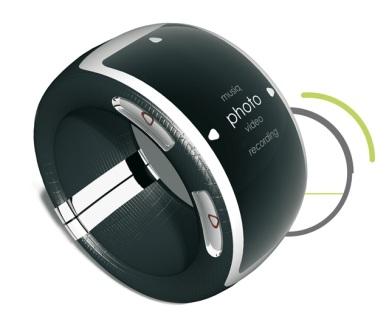 Swatch Infinity is also stunningly attractive in term of sexy, gorgeous, sleek and futuristic design, which is designed by designer Pierre Merlet. It features a removable face can be detached to sync and recharge, and with the band that looks to be made of synthetic leather and utilizes a magnetic clasp.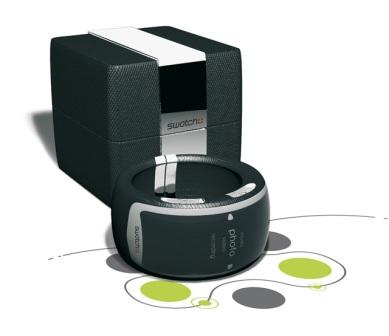 No words can be found on Swatch website though about Swatch Infinity. So you have to wait a little while and can't buy it for now, as the watch is still remaining on the drawing table.