One of the major complaint for some versions of Windows operating system is the notoriously below average slow files copying speed, which may takes ages to complete. If you're a Windows users who beleaguered by extremely slow file transfer and copy problem, or users who want faster file copying speed and more control over the copying process, TeraCopy is a good utility to have.
TeraCopy is a freeware program that can copy and move files faster comparing to native Windows mechanism, possible at the maximum possible speed, and easier to use too with more information too.
Features of TeraCopy include:
Copy files faster.
Pause and resume file transfers.
Error recovery.
Interactive file list.
Shell integration to completely replace Explorer copy and move functions, allowing you work with files as usual.
Full Unicode support.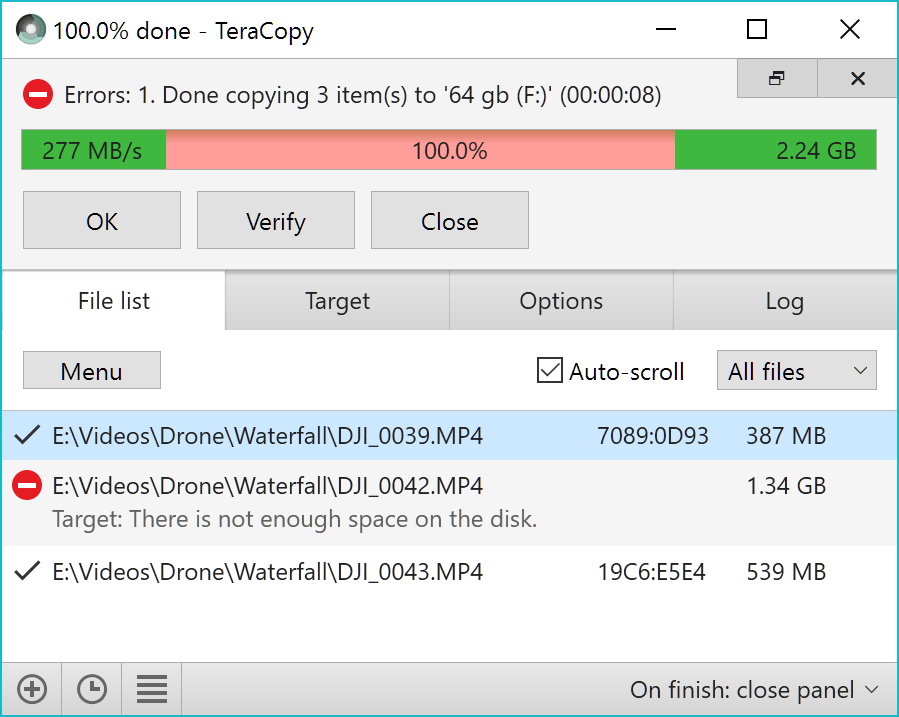 Once installed, TeraCopy dialog window will automatically pop up when copying or moving files and folders.
TeraCopy is free for home users, and costs $19.95 for Pro version which has added features such as ability to select files with the same extension/same folder, remove selected files from the copy queue and get free updates and priority support.
Download TeraCopy from here, or use the direct download link for latest version of TeraCopy for Windows Vista, Windows 7, Windows 8, Windows 8.1 or Windows 10; and TeraCopy 2.3 for Windows XP.