T
abletPC ReviewSpot reviewed Toshiba Portege M400 Table PC that runs Microsft Windows Tablet PC edition, and has a advanced powerhouse performance in supremely portable and small package. The Tablet PC is further enhanced with extended battery life and Toshiba EasyGuard technology designed for optimal reliability, security, connectivity and optimization.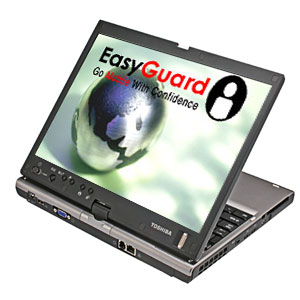 TabletPCReviewSpot concluded that "The Toshiba Portege M400 is one of the most advanced Tablet PCs on the market today. We love the Core Duo processor option and the biometric security. The weight and build quality makes for a great portable travel companion. We would have liked to see Toshiba offer dedicated graphics as an option for those users who actually want to play games beyond Solitaire, but Toshiba left us hi and dry in that regard. Overall, we would recommend the M400 as yet another fantastic contender in the "thin and light" convertible Tablet PC category."
Pros
Dual Core Processor is FAST
Very Good Portability and Build Quality.
Excellent Security with Biometrics
Nice Keyboard
Cons
Average Standard Battery Life
No Option for Dedicated Graphics
More Toshiba Portege M400 reviews.
Full Review (link dead)