T
winhead Durabook series of laptop computer is designed to withstand the accidental damage or hazards that may harm notebooks during daily usage by being drop-resistance, shock-resistance and spill proof. The Durabook's rugged features include magnesium alloy case is 20 times stronger than usual ABS plastic, LCD monitor is contained in an anti-shock mounting design, while optical drives have a patented locking mechanism. These features added protection against drop, vibration & liquid spill yet is competitively priced to commercial notebooks and yet retains a slim and lightweight design allowing for ultimate portability.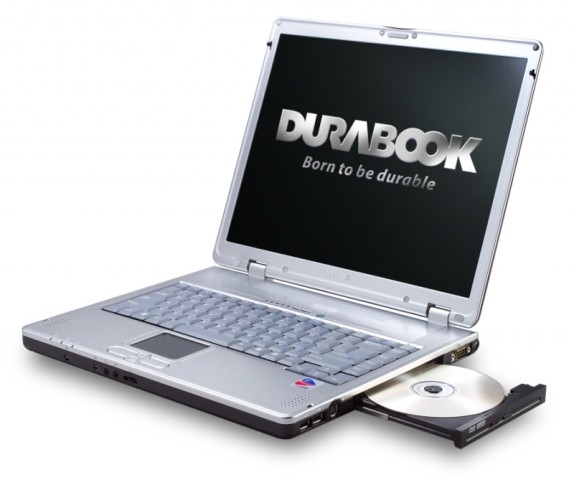 Twinhead Durabook R14D (Twinhead Durabook 14D) supports Intel's Pentium M CPU and is based around the 915GM chipset. It supports SATA 150 or PATA 150, 10/100/1000 Mbps Ethernet, DDR2 533 SDRAM SODIMM, built-in internal modem, WiFi, DVD-RW Dual Drive and has a 14.1-inch XGA TFT-LCD.
ChannelCincinati review Twinhead Durabook R14D and put the Durabook to rug use and concluded that "overall, I'd say the Durabook is a worthy competitor to most of the Toughbook line. This really isn't designed to be compared to the heavily-armored models that you see soldiers and police using (Panasonic Toughbook CF-27, 28, 29, the Itronix GoBook or the HP nr3610). This computer is aimed at the people who would be hardest on a laptop — business road warriors, outdoor users and the people with 14-month-old children."
If you're one of those people (or you think you might become one), give the Durabook a look.
Full Review (link dead)