MediaRing Talk, one of the first few pioneers to offer free online PC-to-PC VoIP calls and instant messaging service turned VoIP specialist, now offers new users who signed up after December 20, 2006 for the PC-to-Phone service, free local or international call for unlimited duration to 8 countries. The 8 free calling countries are all fixed and mobile phone number of US, Canada, China, Singapore and Hong Kong, while fixed line number only for United Kingdom (UK), Taiwan and Australia. Best of all, no prior purchase required.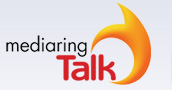 The free destination countries have been increased compared with MediaRingTalk.com previous offer, but both also allows users to call for free without restriction to specific countries during promotion period, which will end on March 31, 2008 GMT 23:59.
Another restriction is each call is limited to 10 minutes. However, there are no restrictions on calling the same destination multiple times. If users plan to talk more than 10 minutes without interruption, the extra minutes will be charged via MediaRing Talk Out credit balance according to published rates. There are ongoing promotions too such as calling to India for just 5 cents a minute for both fixed and mobile line.
Sign up as MediaRing Talk member here.
Update: Offer expired and MediaRing Talk is now S-unno.