M
ediaRing was one of the pioneer first to offer free VoIP PC-to-PC calls and instant messaging with its flagship service "MediaRing Talk 99" which was first launched in 1998. However, it's soon overtaken by competitor products such as Skype which is immensely popular. Still popular especially in Asia, MediaRing Talk is on effort to regain past glory by integrating features of presence and Instant Messaging, VoIP phones calls between PC-to-PC as well as PC-to-Phone, with bundle of free value-added services such as voice and text conferencing. And now MediaRing Talk has launched Lunar New Year promotion where you can have unlimited free calls to United States of America (US), Canada, China, Singapore and United Kingdom.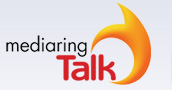 The free unlimited fixed line and mobile calls offer is a limited time promotion where it will end on March 31, 2007 GMT 23:59 midnight. No purchase is necessary, but the promotion is only applicable to new MediaRing Talk users. Beside, each call is limited to 10 minutes. However, there are no restrictions on calling the same destination multiple times. Unlimited Free calls are applicable to calls made to US, Canada, China, Singapore on fixed line or mobile (cellphone) phone, and United Kingdom on fixed line phone only.
To call for free to international phone, sign up for MediaRing Talk.
Update: Offer expired and MediaRing Talk is now S-unno.