L
inuxslate reviews
VuGo portable multimedia system
by Tiger, and is not very impressed with the gadget. Right before buying, the reviewer already has a huge problem to find more information about VuGo: "I never could find simple specifications such as the screen resolution!! That includes checking the box, VuGo.com, and almost an hour of Google searches."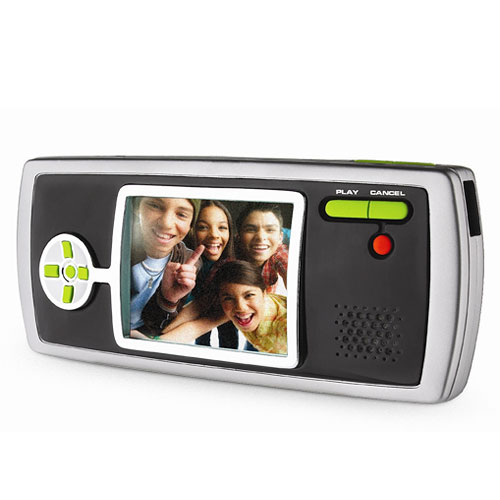 Linuxslate also concludes some comments that:
Physical: The case is just plastic, but the feel is kinda nice, all things considered. The form factor is very likable, and the back of the unit is contoured to be better to hold.
Power Up: The first thing to notice is the screen, which sorry to say, is terrible.
Media on SD Card: A good quick test would be to stick some JPEG's, MP3's, and AVI's on a SD card and pop it in the machine right. But, well, it didn't work.
Video Recording: During the recording, the sound came out of the VuGo speaker at a very high volume, and was unable to turn it down or off. The quality was set on "Best", but it is very poor. Volume also could not be adjusted during playback.
Finally Linuxslate would recommend that the hacker community just pass this one over. The reviewer felt quite surely that these will soon follow the way of the Juice Box, and be on clearance for about $20.00. In light of the recent Sony DRM Malware issue, and the fact that the Sony Playstation Portable has had numerous, and on-going DRM related issues, the reviewer can't really want recommend Sony PSP, but he still felt that at just over twice the price of the VuGo, Sony PSP is a much, much better deal.