Logitech has a free QuickCapture Gadget for Windows Vista that can take, capture, record and save pictures or snapshots from webcam (web camera) that is installed on the computer. If you web cam does not comes packaged with such 'spy' software for free, Microsoft has free Webcam Timershot PowerToy for XP that can automatic recording of webcam images.
Webcam Timer allows users to take pictures or snapshots at specified time intervals from a webcam connected to the computer and save the images recorded to a designated location.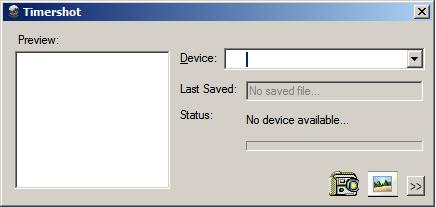 As Webcam Timershot is able to schedule to automatically capture, record and save the images and picture of the surrounding environment that can be 'seen' by the webcam, the PowerToy can be used to make the webcam as a security monitoring camera or spy camera to watch rooms and hallways.
Download Webcam Timershot PowerToy (TimershotPowertoySetup.exe)