I
t's coming to a year since
Windows 10
was officially released
. As such, the
free upgrade to Windows 10 offer
by Microsoft for Windows 7 and Windows 8.1 systems for a period of 1 year is also coming to an end.
To be exact, the free upgrade to Windows 10 will stop available at the end of the day (11:59 pm) on July 29th, 2016, based on UTC-10 (CKT), when almost all countries and regions in the world has completed the whole day of July 29th, 2016. In fact, most countries in earlier time zone may still able to get free Windows 10 upgrade license on July 30th, 2016, some as long as a whole day.
From the start, Microsoft had intended to make the free upgrade to Windows 10 available for only a year. Currently there is more than 300 million devices running Windows 10, including Windows-based desktop PCs, smartphones, tablets, and gaming consoles. The figure is far lower than Microsoft's goal of 1 billion devices. Even so, Microsoft still announced that Windows 10 free upgrade program is ending.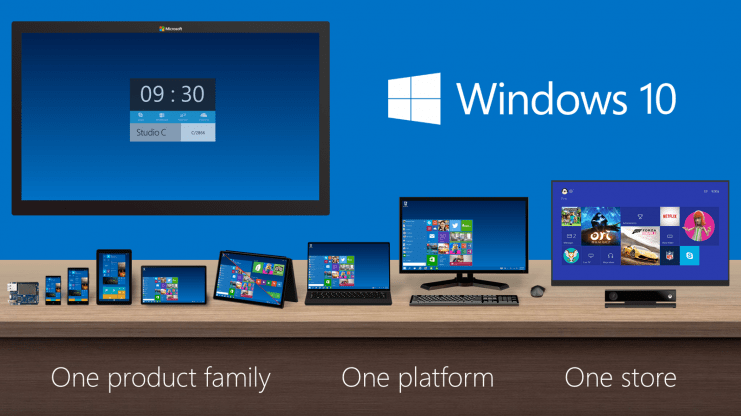 To encourage more Windows users to take up the offer and upgrade to Windows 10, Microsoft has been aggresively pushing various kind of notification nagware to "remind" user to upgrade, as often as every reboot. In fact, since February, Windows 10 is set as a recommended update, which may automatically install itself. The tactics have triggered a torrent of criticisms and complaints from Windows 7 and 8 users who don't want to upgrade for various reasons.
After the Windows 10 freebie offer ends on July 29th, 2016, those who not yet upgrade for free to Windows 10, can purchase Windows 10 through the Microsoft Store or Microsoft retail partners, with one exception. Microsoft plans to continue to provide free upgrade to Windows users who use assistive technologies, i.e. those who use accessibility features (which may become a loophole for everyone to continue to upgrade to Windows 10 for free after expiry of free upgrade program). Those who have upgraded, congratulations, Microsoft will continue to keep it current via Windows Update for the supported lifetime of the device – at no cost, including the next major update – Windows 10 Version 1607 aka Anniversary Update.
In addition, once the free offer expired, the Get Windows 10 (GWX) app, which responsible for pushing Windows 10 upgrade notification, will be disabled and eventually removed from PCs worldwide.
For those who plan to keep older versions of Windows, do also keep in mind that mainstream support for Windows 7 ended in 2015 while for Windows 8 ends in 2018, though extended support ends additional 5 years later. Windows 10, however, would have mainstream support until at least 2020, according to Windows lifecyle fact sheet.
Unless Microsoft changes its mind to extend the free upgrade offer, which is extremely unlikely, it's time to upgrade to Windows 10 now. Else, you will need to spend a considerable sum to purchase Windows 10, or buy a new computer that comes with Windows 10. Nonetheless, with a little preparation, you can lock in the free Windows 10 license but keep using current Windows 7 or Windows 8.1.