While Windows 10 has been released for several years, there is still a lot of users on Windows 7 and Windows 8 who are taking their own sweet time to slowly migrate to Windows 10. In addition, Windows 10 is constantly evolving with new features and functionality added from time to time.
To help new and potential Windows 10 users get familiar with Windows 10 operating system, a free Quick Start Guide for Windows 10 has been published and released for free download. The guide intends to help people who picks up Windows 10 device for the first time, or recently migrated and transitioned from Windows 7 to Windows 10, and it covers the fundamental yet essential topics to help get end-users up and running on Windows 10 quick and easy.
The Quick Start Guide to Windows 10 e-book comes in PDF format, and is just 32 pages. However, most of the topics contain links to external how-to articles, support articles, tutorials, community forums, virtual assistants, feedback hub, social media and videos, making it the one-stop place to learn and get the resources about Windows 10.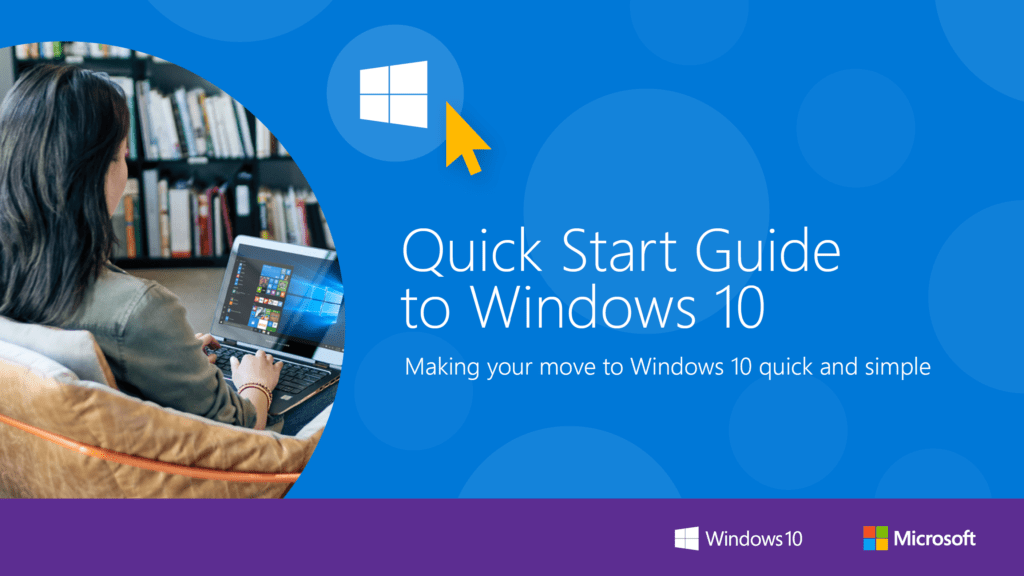 The Quick Start Guide to Windows 10 contains seven sections:
Understanding your desktop
Learn how to be more productive using the Windows Start menu, Taskbar and Action center.
Setup and personalization
Windows 10 is all about you, from personalized backgrounds to custom language choices. Create a Microsoft account to unlock the full Microsoft universe of features.
Apps and programs
Adding apps.
Tips and tricks
Do more with Windows 10 with tricks to improve productivity!
Security, privacy and scam protection
Windows 10 features a full security dashboard, with personal privacy settings and most advanced safety measures.
Accessibility
Make tasks easier for users with a disability. Enlarge screen text to make it easier to read and change narration and dictation settings.
Windows updates and upgrades
Windows 10 provides regular updates to keep your device secure and bring new features to you. Windows 7 users can find resources to transition to Windows 10.
Download Windows 10 Quick Start Guide.