F
resh off the general availability of
Windows 10 Anniversary Update (Version 1607 Build 14393)
, Microsoft has continued to develop towards the next major milestone "feature update" of Windows 10, codenamed Windows RedStone 2 (RS2). And the first Windows Insider preview build for the development branch of RedStone 2 is released to Windows Insiders on the Fast ring on August 11th, 2016.
The new preview build of RedStone 2 development branch for Windows Insiders is build 14901. Windows 10 Build 14901 does not come with any major new features or enhancements, but does include plenty of under the hook changes, improvements and bug fixes. The only notable new feature is new notifications within File Explorer in the effort to improve education of users on features of Windows 10, which can be disabled by unchecking "Show sync provider notifications" from the "Options" menu in the File Explorer's "View" tab.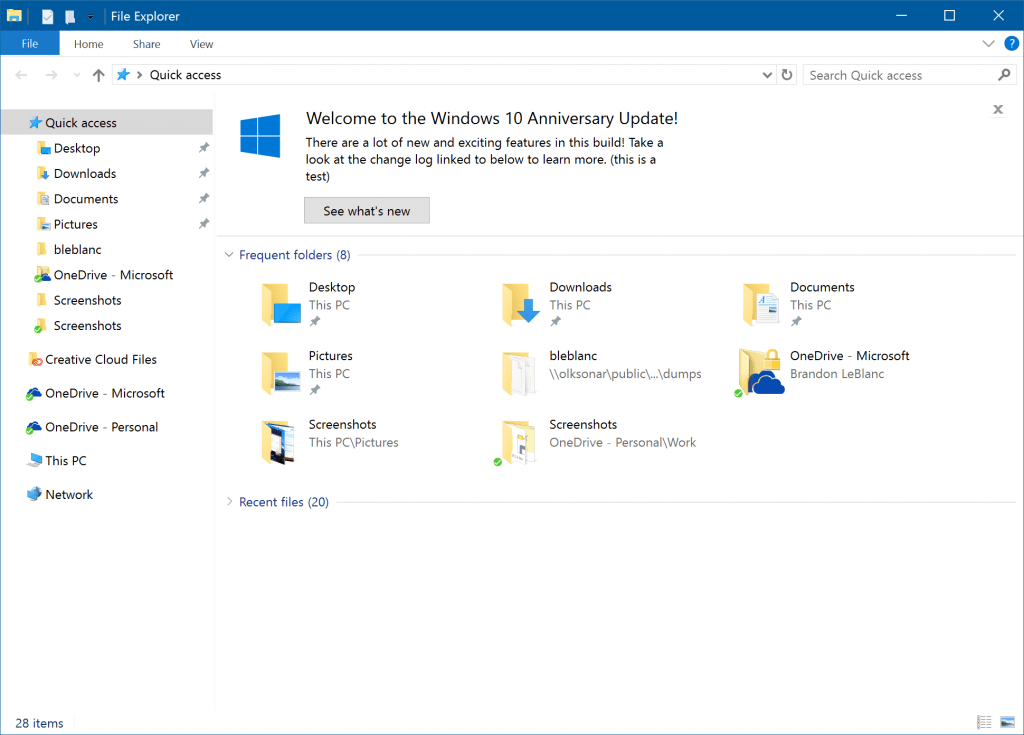 Microsoft warned that new builds of RedStone 2 development branch is focusing on making some structural improvements, code refactoring and other engineering work to OneCore which is the shared "heart" of Windows across PC, tablet, phone, IoT, Hololens and Xbox, in order to make sure OneCore is optimally structured for development teams to start checking in new features and improvements in future. As a result, these builds may include more bugs and other issues that could be slightly more painful for some people to live with. In fact, many Windows Insiders have reported various problems and issues after upgrading to build 14901. So upgraders beware!
Thus, if you're unable to take risk, change your ring by going to Settings -> Update & security -> Windows Insider Program and moving to the "Slow" or "Release Preview" rings for more stable builds.
For Windows Insiders on the Fast ring, download and install Windows 10 Build 14901 via Settings -> Update & Security -> Check for Updates. If you're not Windows Insider yet, you can easily join Windows Insider program.
Windows 10 RedStone 2 is expected to release to public only in 2017.