M
icrosoft has released Windows 10 Insider Preview Build 14332, one of the builds in the Windows 10 Anniversary Update Redstone development branch, for both PC and Mobile. Thew new build is available for Windows Insiders in the Fast ring. Even though it's not available to the Slow ring, it's also quietly released in the format of ISO images for clean install or manual upgrade.
Windows 10 Build 14332 has the full build string of 10.0.14332.1001.RS1_RELEASE.160422-1940, indicating that it was compiled on April 22nd, 2016.
Along with the Windows 10 Build 14332, Microsoft is also kicking off the Bug Bash with Windows Insiders, a scavenger hunt style game to find bugs in Windows 10.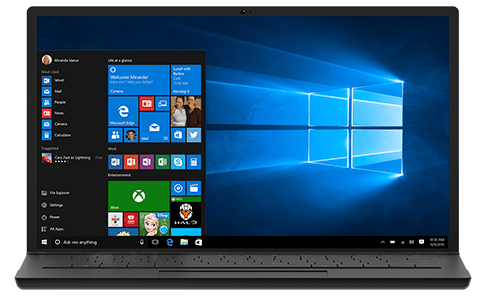 Unlike the previously released Windows 10 Build 14328 which introduces a couple of new features, this build comes mainly with bugfixes. Microsoft detailed the new features, fixes, changes, and improvements in Windows 10 Build 14332. Here's the major features and highlights:
Bash and Command Prompt Improvements: In previous builds, you may have experienced networking issues that prevented tools running in Bash on Ubuntu on Windows from being able to access the Internet. For example, you may have seen apt-get fail to find its servers and download apps. This release fixes these issues and users should no longer need to modify their resolv.conf file by hand. Also fixed an issue when calling mv between the /mnt and non-/mnt drives – files and directories will now move correctly between the two points.

For Command Prompt, several improvements made including improved windows scaling on PCs with High-DPI displays, better font selection and rendering for international characters, several cursor rendering and hiding improvements, improved background color painting, as well as improved scrolling for nano & EMACS editors.

Cortana can now search Office 365: On your PC, Cortana can now search your content in Office 365 including your emails, contacts, calendar as well as files in OneDrive for Business and SharePoint. To get started, just add your Office 365 work or school account in the Connected Accounts section of Cortana's Notebook. When you search, choose the appropriate filter (email, contacts, calendar, or documents) at the top to see relevant Office 365 search results.

Improved Battery Life for Connected Standby PC's: Integrated the same underlying technology that Battery Saver uses to quiet down some of the less-valuable activity that occurs during Connected Standby while still keeping your PC connected to the Internet and allowing key connectivity scenarios to work. As a result, if you're using a Surface or other Connected Standby PC, many of you will notice improved and more consistent standby battery life.

If you notice any major issues (things you expected to work in Connected Standby but that do not), you have 2 options:

Go into Settings > System > Battery and enable the app that you want to run during Connected Standby to "Always allowed" in the background.
If you want to revert fully back to the old behavior in Connected Standby, you can run the following command lines from an admin Command Prompt:

powercfg /setdcvalueindex SCHEME_CURRENT SUB_ENERGYSAVER ESPOLICY 0

powercfg /setactive scheme_current

Note: To re-enable the new Connected Standby behavior, you can run the same command lines as above but just change '0' to '1'.
Download, install and upgrade to Windows 10 Build 14332 by opening Settings -> Update & Security -> Check for Updates.
To download the ISO, head to https://www.microsoft.com/en-us/software-download/windowsinsiderpreviewadvanced and sign in with Microsoft Account registered for Windows Insider.
Update: Windows 10 Build 14342