The Media Creation Tool for Windows 10 Version 2004 May 2020 Update has been officially released with the general availability (GA) or Windows 10 May 2020 Update. Media Creation Tool can be used to in-place upgrade the PC to latest version of Windows 10, or to create an ISO image of Windows 10 or Windows 10 installation media on USB flash drive or DVD to install on another PC.
The latest version of Media Creation Tool for Widnows 10 Version 2004 has file version of 10.0.19041.1 with the following hash checksums:
File Name: MediaCreationTool2004.exe
MD5: a4675d3d20056c263c4419369dc785ec
SHA1: 4c68ee92e72b2f5b36132c8721711509f5f9cea8
CRC32: F24A1280
Size: 19.468.312 bytes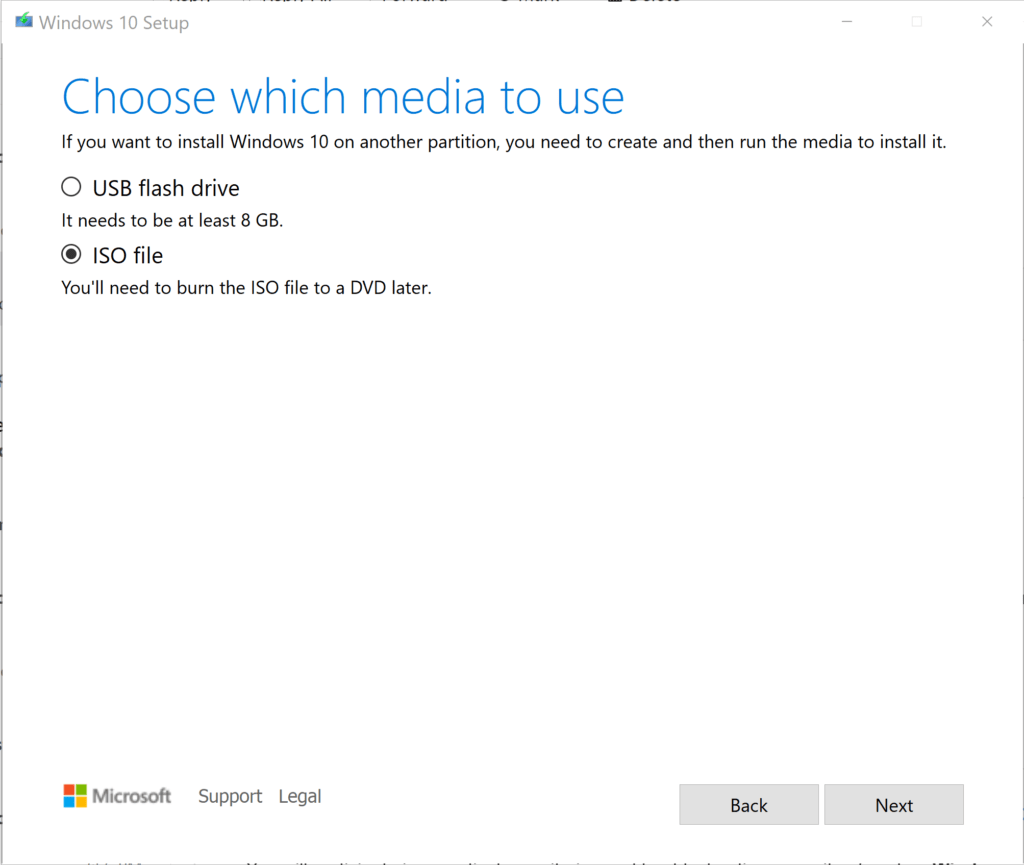 You can download the updated Media Creation Tool for Windows 10 Version 2004 from Microsoft with Download tool now button under "Create Windows 10 installation media" section, or use the following direct download link to download from Microsoft's server.
If you just want to upgrade to Windows 10 May 2020 Update, you can also opt to download just the Update Assistant (Windows10Upgrade9252.exe) to perform in-place upgrading, which should be similar to getting the Windows 10 May 2020 Update to Windows Update. Essentially you don't have to download Update Assistant or Media Creation Tool if you just want to upgrade your system, as Windows Update should deliver it to your device, unless you're not getting offered.
Media Creation Tool fetches a XML file that details all the Windows 10 v.2004 ESD files that it should downloads. The products.xml metadata, contains inside products_20200514.cab cabinet file, can be downloaded from the following direct download link:
The Windows 10 Version 2004 ESD that is downloaded by Media Creation Tool v.1903 has the build version 19041.264.200511-0456.vb_release_svc_refresh, indicating that the ESD has KB4556803 that pushes the OS Build to 19041.264 after upgrade. In actual, more cumulative updates and security updates may be downloaded and installed by MCT during installation process, which may bring Windows 10's OS Build version beyond 19041.264.
If you're adventurous, you can also download the ESD (Electronic Software Distribution) files by using the direct download links contained inside the products.xml file, and then convert the ESD to ISO disc image.
Do note that the ISO images created by the MCT may not be identical (e.g. checksum not matched) with official ISO images released by Microsoft. MCT only verifies that the integrity of ESD it downloads from Microsoft' before it converts it locally to an ISO.