W
indows Vista system running on motherboard with NVIDIA chipset such as ASUS A7N8X-E Deluxe, ASUS A8N32-SLI Deluxe, ASUStek A8N SLI and nForce 680i LT may encounter the following royal.sys BSOD (Blue Screen of Death) error after installing and applying Nforce4 PCI-Express Root Port (for nForce 4 mobo) and nForce PCI System Management (for nForce 2 board) update from Microsoft or WHQL-certified drivers package from NVIDIA:
Windows has shut down to stop damage: ROYAL.SYS

ROYAL.SYS: An attempt was made to write to read-only memory.

Technical Information:

***stop: 0x000000BE (0x82001170, 0x0 20121, 0x8063A3A, 0x0000000B)
***royal.sys – address 80467309 base at 80463000, date stamp 45e7e315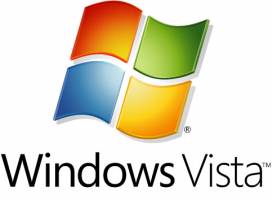 The BSOD crash happens due to conflict with royal.sys and corruption done by NVIDIA driver. The royal.sys is the OEM BIOS emulation driver comes with Paradox OEM emulation Windows Vista crack to OEM's hardware-embedded BIOS ACPI_SLIC information signed by Microsoft to crack and activate Windows Vista ala instant OEM activation style. Some blogs and forums reported that it's a driver emulator often found is OEM versions of Windows Vista, and shipped by OEM manufacturers with Windows Vista box machine purchased to allow Microsoft to validate your copy of Windows Vista automatically without your knowledge hence make it simple and transparent to end users. However, the later case is unlikely. Someone-click Windows Vista activators based on Paradox OEM hack are also affected by royal.sys conflict.
If you get this error, try to rollback the updated Nforce4 PCI-Express Root Port (for nForce 4 mobo) and nForce PCI System Management (for nForce 2 board) driver from Device Manager if possible. If you unable to access the desktop at all with constant BSOD, try the following workaround to get Windows Vista running again properly without reformatting and with activation intact (Although if you prefer, system recovery restore feature in the form of disk or partition of OEM computer will wipe out everything and install a retail OEM Windows Vista on your computer clean, fresh and without any problem).
Boot up the computer to Safe Mode, or if your system has dual-boot operating system, boot up to another OS.
Once in the Safe Mode or alternative Windows, rename the file in \Windows\System32\Drivers\royal.sys to another name, such as royal.bck.
Restart the computer.
You should be able to boot up and login normally to Vista. In Vista, go to Control panel -> Hardware and Sound -> Device Manager.
In Device Manager, under System Devices category, there should be a listing named "NVIDIA Nforce4 PCI-Express Root Port" or "NVIDIA nForce PCI System Management". Right click on it, and choose Properties.
Click on Driver tab.
Click on Roll Back Driver button, or Uninstall Driver if Roll Back Driver button is grayed out. The device should go back to SM Bus Controller or Unknown Device after refresh.
Optional: Update the driver with old driver for Windows XP that comes in CD together with your motherboard. Older PCI driver will work with royal.sys and does not give BSOD on boot. Else left the hardware not installed after rollback or uninstall.
Rename back the royal.bck located in \Windows\System32\Drivers\ folder to royal.sys.
Restart the computer, and Vista should no longer has BSOD and will still be activated.
If you decided to format and reinstall fresh copy of Windows Vista, in order to get Paradox to work, you should not apply the Nforce4 PCI-Express Root Port (for nForce 4 mobo) and nForce PCI System Management (for nForce 2 board) driver update detected by Windows Update or apply whole driver package from NVIDIA (but you can update driver for each device one by one except for PCI device).
If BSOD is stubborn and refused to go away, try to uninstall Paradox Windows Vista crack.