M
icrosoft has officially announced the plan to release Windows Vista Service Pack 1 or SP1, and confirmed that a Beta release of Windows Vista SP1 will be available for general public download in the next few weeks, with final release to manufacturing (RTM) edition version slated for official release in first quarter of 2008.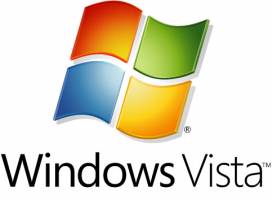 Announced on the Windows Vista blog (dead link), Microsoft also confirmed that a small group of testers has been putting and installing a preview of the SP1 Beta through, with a later pre-release of SP1 will be available to a larger group of testers via MSDN and TechNet subscribers.
What can be certain is that there will be no major features addition in Windows Vista Service Pack 1. Considering the major bugs, flaws and issues that Windows Vista is facing, it may be wise for developers in Microsoft to do likewise too. Thus the SP1 will consist mainly of previous ongoing updates released, changes that focused on addressing specific reliability and performance issues identified via customer feedback, supporting new types of hardware, adding support for several emerging standards, makes additional improvements to the IT administration experience. Generally, the updates fall into three categories:
Quality improvements, including all previously released updates, which address reliability, security, and performance.
Improvements to the administration experience, including BitLockerTM Drive Encryption (BDE).
Support for emerging hardware and standards, such as an Extensible Firmware Interface (EFI) and an Extended File Allocation Table (exFAT).
Windows Vista Service Pack 1 Beta White Paper (dead link) has more details about the SP1. It makes known that there will be three packages or three types of SP1 delivery and deployment methods:
Express. Requires an Internet connection but minimizes the size of the download by sending only the changes needed for a specific computer (approximately 50 MB for x86-based operating systems).
Stand-alone. Recommended for computers with limited Internet connectivity and for applying the service pack to multiple computers. The download size is larger than the express package, but customers can apply a single package to any Windows Vista version and language combination (within a platform). Distribution tools like System Center Configuration Manager 2007 use stand-alone packages to deploy Windows Vista SP1.
Slipstream. The slipstream version of Windows Vista SP1 is media that already contains the service pack, which companies can use to deploy the operating system to new computers or to upgrade existing computers. Availability will be limited. Microsoft will update Windows Vista retail media with Windows Vista SP1 slipstream media in the future. Slipstream media will also be available to Volume Licensing customers.
Finally, the download size for Vista SP1 will be large. 32-bit (x86) edition of Vista users will need to download at least 1 GB of SP1 standalone installer setup package, and requires further 7 GB free space. For x64 (64-bit) environment, this requirement rises to 12 GB.